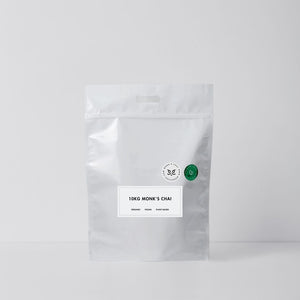 THE BEST AND ONLY MONK'S CHAI
AVAILABLE IN AUSTRALIA'S BEST CAFES
Our chai is available in an extensive range of Australia's best cafes. Our stockists align with our values - swearing by the best ingredients, the most amazing menus, and stocking our organic and premium chai.
Monk's Chai is dedicated to growing our extraordinary network of stockists to ensure we're available in every part of Australia. Get in touch below if you can see our chai in your cafe or restaurant.
LOVING WHOLESALE RELATIONSHIPS
Monk's Chai value our wholesale relationships. We treat each connection, each bag of chai we send out and each chai you brew as an integral part of our business.
Our network of wholesale relationships is growing and we want you to be part of it. Contact us below to join our devoted team of premium Monk's Chai purveyors.